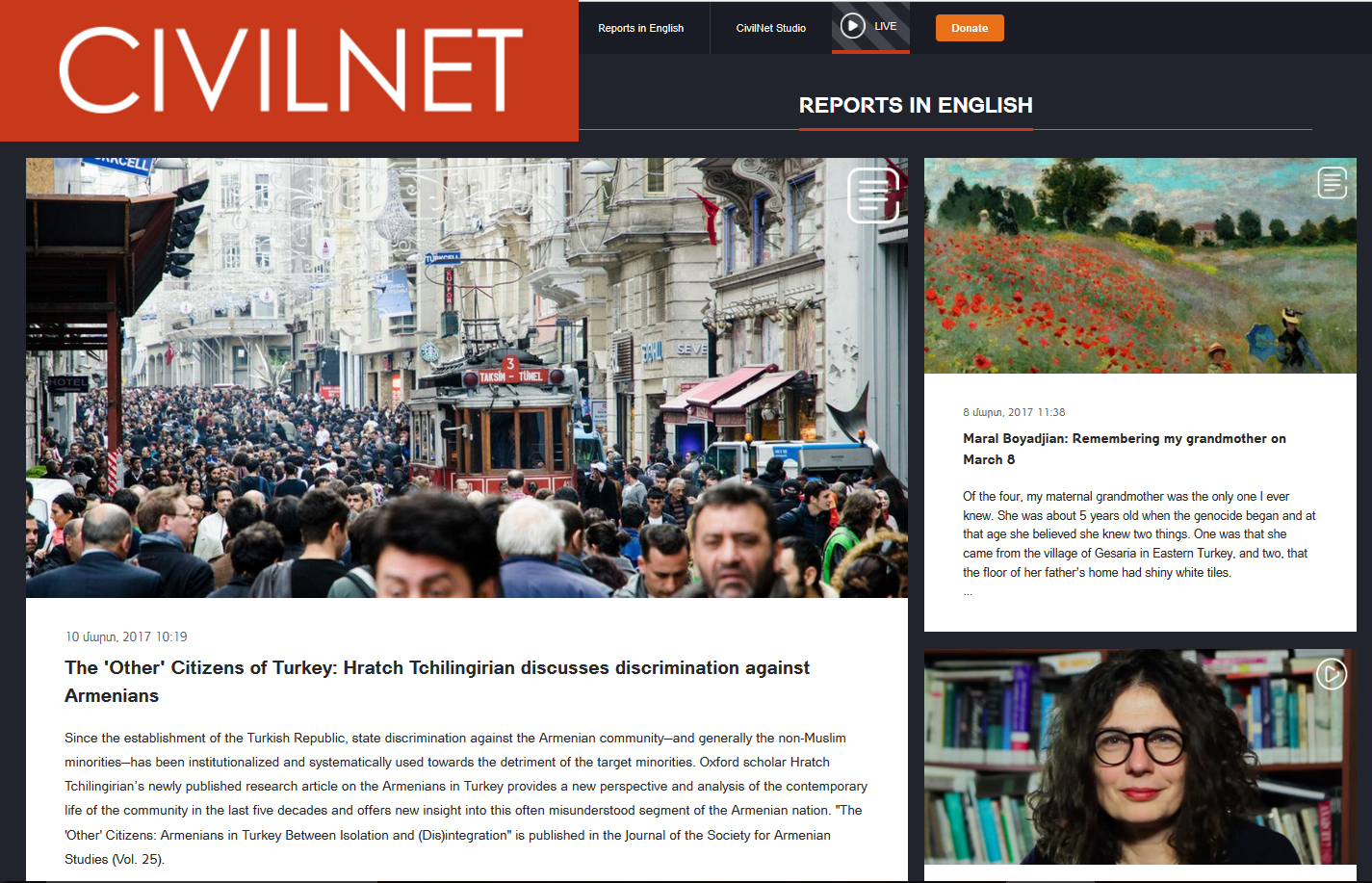 CivilNet, 10 March 2017 10:19
Oxford University scholar Hratch Tchilingirian has published an article entitled "The 'Other' Citizens: Armenians in Turkey Between Isolation and (Dis)integration."
Since the establishment of the Turkish Republic, state discrimination against the Armenian community—and generally the non-Muslim minorities—has been institutionalized and systematically used towards the detriment of the target minorities. Oxford scholar Hratch Tchilingirian's newly published research article on the Armenians in Turkey provides a new perspective and analysis of the contemporary life of the community in the last five decades and offers new insight into this often misunderstood segment of the Armenian nation. "The 'Other' Citizens: Armenians in Turkey Between Isolation and (Dis)integration" is published in the Journal of the Society for Armenian Studies (Vol. 25).
Tchilingirian discusses the critical issues facing the community and the processes of state and societal 'othering' of the Armenians in Turkey. He pays particular attention to state policies and public discourses that shed light on the current unenviable situation of the community.
The article comes at a time when Armenians in Turkey are in the process of getting ready to elect a new Patriarch. Tchilingirian analyzes the internal dynamics of the community and highlights several sociological concepts that are useful to the understanding and analysis of the Turkish state's and society's treatment of the Armenians today.
"The price of illusive physical, psychological, and material security is being the 'other' in one's own native land," writes Tchilingirian. As such, the Armenian community in Turkey "would most likely remain ideologically divided," he says, between those who favour remaining loyal to the state and authorities and those who struggle for democracy and full rights as citizens. Over a century after the Genocide, Tchilingirian says, "thanks to the Turkish state and society, the Armenians in Turkey find themselves somewhere between isolation and dis/integration."
Read the full article here.