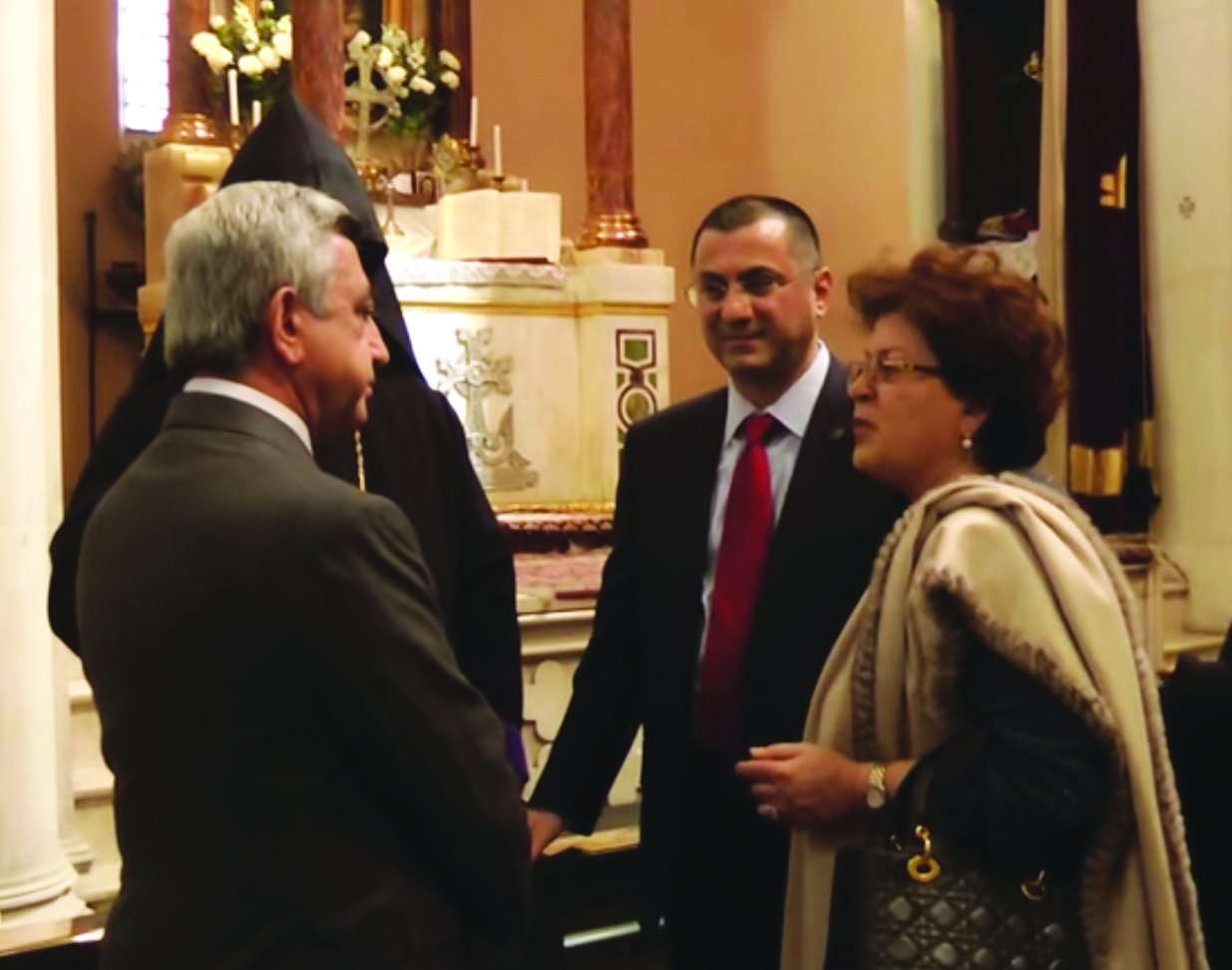 (LtoR) President of Armenia, H.E. Serge Sargsyan, Dr Hratch Tchilingirian, Ambassador Karine Kazinian in St Sarkis Church.
President of Armenia Opens Second Annual Armenian Street Festival in London
Iverna Garends, the neighbourhood of St. Sarkis Church and the Armenian Vicarage in the heart of London, was turned into a beautiful "Armenian village" on Sunday 29 July 2012. Thousands of community members, families and friends attended the second annual Armenian Street Festival, planned and hosted by the Diocese of the Armenian Church in cooperation with St. Sarkis Church. The Festival was an opportunity to celebrate the Armenian heritage, culture, music, dance and food.
The President of Armenia, H. E. Serge Sargsyan took part in the opening ceremony, joined by the Primate of the Armenian Church, His Grance Vahan Hovhanessian, the President of of St. Sarkis Trust, Dr Hratch Tchilingirian and Armenia's Ambassador to the UK, H. E. Karine Kazinian. Among the dignitaries attending were the Mayor of the Royal Borough of Kensington and Chelsea, Cllr Christopher Buckmaster, His Eminence Archbishop Toma, Primate of the Syrian Orthodox Church, Mr. Tatto Couligian, Chairman of the Church Trust in Manchester; Mr. John Torossyan, Chairman of the Cardiff Mission Parish (MPC); Dr. Paul Manook, Vice Chairman of Dublin MPC and members of the Birmingham MPC.