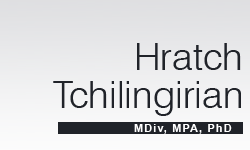 Search
Hrant Dink, "Why have I been targeted?"

Agos, 12 January 2007

[see PDF version]

... spoke on "Hrant Dink before Hrant Dink: Armenians in

Turkey

." He was followed by Dr. Fatma Müge Göçek of the University of Michigan, Ann Arbor, who discussed "Hrant Dink and Turkish-Armenian ...

School of African and Oriental Studies, University of London

DEMOGRAPHIC POLICY& ETHNIC CLEANSING IN THE LATE OTTOMAN PERIOD

Lecture by Dr. Taner Akçam, University of Minnesota

Chair: Dr Hratch Tchilingirian, University of Cambridge

Tuesday, 4 March 2008 at Brunei Gallery, SOAS, University of London

Project for Armenian & Turkish Studies PATS) and Armenian Studies Group (ASG)


Dr Taner Akçam teaches (since 2002) in the History Department of University of Minnesota and is an authority on the late Ottoman and modern Turkish history. He has authored ten scholarly works on history and sociology, as well as numerous articles in Turkish, German and English. His most recent publications include From Empire to Republic: Turkish Nationalism and the Armenian Genocide (Zed, 2004); A Shameful Act: the Armenia Genocide and the Question of Turkish Responsibility (Metropolitan, 2006) and most recently 'Ermeni Meselesi Hallolunmustur': Osmanli Belgelerine Göre Savas Yillarinda Ermenilere Yönelik Politikalar (Istanbul, 2008).

Window View of the Armenian Church, Volume IV, Number 3, 1994

The Witness of the Armenian Church in the Diaspora

A Conversation with ARCHBISHOP ARAM KESHISHIAN, Moderator of World Council of Churches and Prelate of the Armenian Church in Lebanon

By Hratch Tchilingirian

Archbishop Aram Keshishian, as Moderator of the Central and Executive Committees of the World Council of Churches, has the highest position within the structure of WCC. The General Assembly of WCC convenes every seven or eight years. The Assembly elects the Central Committee, comprised of 168 members, a Moderator and two Vice-Moderators. The Moderator, the two Vice-Moderators and the General Secretary are the four officers of WCC. Archbishop Keshishian is the author of several books, among them Witness of the Armenian Church in a Diaspora Situation; Concilliar Fellowship; Orthodox Perspective on Mission.

The Treatment of Armenians in the Ottoman Empire: A History of the 'Blue Book'

By David Miller

The British Parliamentary 'Blue Book' on The Treatment of Armenians in the Ottoman Empire (Misc 31 Cmnd 8325, HMSO 1916) is the largest single source of information on what happened to the Turkish Armenians in 1915-16. As such, it provides a focus of controversy between those who claim that it provides evidence of genocide, and those who maintain that because the Blue Book was wartime propaganda, its contents are not to be trusted. Ninety years after publication, the Blue Book is key to the question of whether the massacre and deportation of the Armenians was the result of a deliberate policy of extermination, or the unintended consequence of measures taken against the threat of foreign invasion and civil unrest.

[see PDF version]

see also Turkish National Assembly's letter to the British Parliament regarding the Blue Book, 2005

"Imagining the Turkish nation through othering Armenians"

Ayla Göl

Nations and Nationalism, 2005

Foreign and Commonwealth Office, UK Government

Invited speaker

"Foreign Policy Issues in Armenia and South Caucasus"

10 January 2006

FCO Conference, London

School of Oriental and African Studies, University of London

Lecture

"Isolation or Integration? The Armenians in Turkey Today"

19 February 2008

The London Middle East Institute

SOAS

UK Government's Foreign and Commonwealth Office

Invited speaker

"Governance and Tolerance Issues in South Caucasus: Implications for Conflict Resolution"

13 March 2008

FCO Conference, London

Oxford University, 9 May 2009

Conference on "Turkey, Azerbaijan and the Future of European Energy Security"

organised by Oxford University Turkish Society, Oxford Azerbaijan Society and LINKS

Paper: "The Impact of Domestic and Regional politics on the energy policies of Azerbaijan and Turkey"

Conference programme

Aztag Daily (Beirut) 14 August 2004

The Challenges Facing the Armenian Church. An Interview with Hratch Tchilingirian

by Khatchig Mouradian

"The Armenian Church hides, under its each and every stone, a secret path ascending to the heavens", wrote the famous Armenian poet, Vahan Tekeyan. Yet, the Armenian Church is more than a religious institution that has acted as a "mediator" between Armenians and their God. Having survived the shifting tides of time for more than seventeen centuries, this "unique organization", as Professor Hratch Tchilingirian calls it in this interview, has served its people as much as, if not more than, it has served God. Today, in the age of globalization, secularization and false crusades, the Armenians - despite their constant boasting about having the oldest Christian state in the world - are also following this global trend, by gradually distancing themselves from established religious institutions and, at times, looking for spiritual answers elsewhere.

... born Fransuhi Bahchejian in Novazagora, in 1945 to refugee parents who had escaped to Bulgaria from Rodosto,

Turkey

in 1923. When she became an Armenian citizen, the intellectual-cum-diplomat acquired ...
... of Hamshen, but unlike the Islamized Hemshin living in

Turkey

and Adjaria today, the Hamshen Armenians of Abkhazia remain Christian. Tchilingirian underlined the fact that, after the flight ...
...  Paper:

Turkey

and Armenians in the Middle East: Inclusive Turkish-­‐Armenian Dialogue? 23-­‐24 March 2012 Conference_Programme_CivSocRap_Lancaster_Mar2012 ...

AGOS Issue/Sayi: 609 - 30 Kasım [November] 2007

Hrant Dink ve Ermeni-Tűrk ilişkileri

Ayda Erbal

"... Richard Hovannisian ve Andras Riedlmayer'in gok kisa birer agilis konusmasi yaptigi panelin ilk sunucusu, Cambridge Universitesi Sosyoloji Bolumu'nden Hratch Tchilingirian oldu. 'Hrant Dink'ten once Hrant Dink: Turkiye'deki Ermeniler' baslikh sunumuna ..."






Andras Riedlmayer (Harvard), Hratch Tchilingirian (Cambridge), Richard Hovhanissian (UCLA), Etyen Mahçupyan (Agos) at MESA Conference, Montreal 2007.

Al Jazeera - Sunday 21 December 2003

Thaw in Turkey-Armenia relations
By Jonathan Gorvett in Istanbul

Despite continuing tensions between Turkey and Armenia over allegations of a 20th century genocide, the two countries seem to be moving closer together.

[see PDF version]

Marmara (Istanbul), 3 August 2000

Editor of AIM Magazine Hratch Tchilingirian in Our City

[in Armenian, see PDF version]

HEYTHROP COLLEGE, UNIVERSITY OF LONDON

Paper

"Contemporary issues in the Armenian Orthodox Church"

SATURDAY, NOVEMBER 16, 2002

LONDON MIDDLE EAST INSTITUTE
School of Oriental and African Studies, University of London

Lecture

Isolation or Integration?
The Armenians in Turkey Today

Tuesday 19th February - 5.30pm
Khalili Lecture Theatre, SOAS

... Canada Chairs: Andras J. Riedlmayer, Harvard U and Richard G. Hovannisian, UCLA Speakers: Hratch Tchilingirian, Cambridge U - Hrant Dink before Hrant Dink: Armenians in

Turkey

Fatma Miige ...