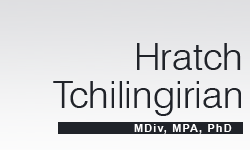 Search
... activities of Armenian Bolsheviks who labeled the First Republic as "a dashnak hell." In their haste to hand the country over to

Soviet

Russia, the Bolsheviks used every means to thwart the government's ...
... fu il centro di una attiva vita politica e religiosa. Con l'instaurazione del regime

soviet

ico nella regione, tuttavia, la Chiesa fu una tra le prime istituzioni a incorrere nelle persecuzioni. Le chiese ...
... career as a soloist in Britain and across Europe, the Middle East, Canada and the

Soviet

Union

at the time. Parikian led the Liverpool Philharmonic (1947-48), London Philharmonia Orchestra (1949-57) and ...

Hratch Tchilingirian, Karabakh and Abkhazia. The Struggle for Independence in the post-Soviet South Caucasus. London: Sandringham House, 2003.

... goals of this prescriptive "global Armenianism" is "to transform the post-

Soviet

Armenian Republic into a vibrant, modern, secure, peaceful and progressive homeland for a global nation." This is, ...
... through a vivid discussion with some 30 curious attendees. Dr Tchilingirian said the concept of post-truth politics is not a new phenomenon, explaining that it was already an integral part of

Soviet

 ...

Hratch Tchilingirian (2016) "L'Eglise arménienne pendant la guerre froide : la crise Etchmiadzine-Antelias", NH Hebdo, 9 Juin.

l'Eglise Arménienne, en tant qu'institution religieuse, a été affectée à des fonctions « laïques » ou civiles pour « conduire la nation », alors que le clergé était devenu un agent et un médiateur mandatés par l'Etat entre les dirigeants, les gouvernements et les intérêts politiques. Dans le même temps, la société arménienne, en Arménie comme dans la diaspora, avait traversé un processus de sécularisation du fait d'un rationalisme et d'une modernité émergents, ce qui s'est traduit par le capitalisme, l'industrialisation et l'Etat-Nation. Ces développements historiques ont conduit l'Eglise arménienne à une sécularisation.




... could be arranged into three broad categories: a) Scholarly books: primary texts and historical sources,

Soviet

-era publications by local and regional scholars, Western studies of the region (mainly ...

Security Issues in Eurasia

Hratch Tchilingirian | 26 September 2004

The end of the Soviet Union triggered major political, ideological, territorial, military, economic, social and cultural transitions in a vast geographic area, which has come to be known as Eurasia. This resource rich and increasingly significant region extends from eastern China to the borders of Europe and the Middle East.

... challenges of the

Soviet

legacy in Armenia and the Diaspora Dr Hratch Tchilingirian, Oriental Institute, University of Oxford Dates and Topics 04 November: Introduction to the Armenian Church: Past ...
... situation in post-

Soviet

Armenia by the directors and leaders of the Center for the Propagation of Faith. Candid and alarming revelations regarding the religious awakening in Armenia and the ...

The Soviet Regime and Decline of the Armenian Church and Religion

Dr Hratch Tchilingirian, 5 November 2013, Oriental Institute, Room 1

This lecture will discuss the establishment of Soviet rule in Armenia and the near extinction of the institutional church, especially in the 1920's, 30's and 40's. The Church suffered heavily under decades of Soviet rule, anti-religious propaganda and was stripped bare to its liturgical functions. This process furthered the "secularisation" of the church that had started in the 19th century. Particular focus will be on the relationship between the Armenian Church and the Soviet-State in the context of the 'Repatriation' of Armenians from the Diaspora to Soviet Armenia in the mid-1940s.

(synopsis of series)

... here, has survived conquest and dispersion, genocide and government-imposed atheism during the years Armenia was part of the

Soviet

Union

. It also endured centuries of internal rancor, including a split ...
... their workplace "the love embassy." Aves admits that uncertain political relations can be a hindrance to Armenia: "It's still dealing with the legacy of 70 years of

Soviet

rule, as well as the ...

Armenian Prelacy Celebrates 25th Anniversary of the Annual Sts. Ghevontiants Clergy Conference

Armenian Reporter International [Paramus] 01 Apr 2000: 14.

Antranig Baljian

Twenty-five years ago, in February of 1975, the Prelate Archbishop Karekin Sarkissian of blessed memory (later Catholicos of Cilicia and, even later, of All Armenians), conceived and organized a gathering of clergy from throughout the Prelacy to observe the Feast Day of Sts. Ghevontiank. This very first gathering of its kind took place at St. Gregory Armenian Apostolic Church in Indian Orchard, Massachusetts. For twenty-five years, this annual event has been observed in various communities throughout the Prelacy. This year, by arrangement of His Eminence Archbishop Oshagan, Prelate of the Armenian Apostolic Church of the Eastern United States and Canada, this observance was again held in the parish where it all began twenty-five years ago.

The keynote speaker for the conference was Mr. Hratch Tchilingirian, who has been involved in many church-related and national organizations. His topic was "The Challenges Facing the Armenian Apostolic Church in the Twenty-first Century," focusing on what the church's mission should be in today's world.

... times" because the conflicts in this region did not start in 1991, at the end of the

Soviet

Union

. If we take the last 200 years - 1813-1992 to be exact - there has been a political or military conflict ...
... them to me in the court. One of them was a

Soviet

Armenian newspaper, Hayreniki Dzayn [Voice of the Homeland]. There were other papers published in Armenia; there were some publications related to the ...
... headed by Archbishop Hovnan Derderian. Joining him will be one representative from each of the following areas: Armenia, former

Soviet

republics, Middle East, Europe, Eastern United States, Western United ...

Literary Dialogue with Poet Anoush Nakashian

Armenian Reporter International [Paramus] 04 July 1997: 16.

A literary dialogue with poet Anoush Nakashian of Jerusalem was held here last week. The event was organized by Tekeyan Cultural Association to present the newly published Rainy Love, Nakashian's third volume of collected poems. Throughout the "Dialogue," 36-year-old Nakashian's personal reflections and literary interpretations were enriched with her captivating poetry recitations. Hratch Tchilingirian, a scholar and analyst of contemporary Armenian affairs, was the host of the evening. He was introduced by Alex Kalayjian.

... Armenia since the fall of the

Soviet

Union

and Armenia's prospects for future economic development were discussed at length during a recent gathering of entrepreneurs from Armenia. The May 7 event, "Armenia ...