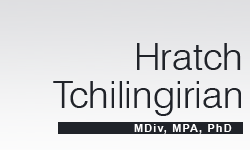 Search
... Middle Eastern and Armenian studies. "The challenge that Syrian Armenians in Armenia face is economic," he added. Many have taken up

trade

work. But the influx of so many Syrian-Armenians is ...
... are the benefits and uses of such technological "disruptions" for Armenia and Armenians? What are the risks for jobs, such as bank tellers, factory workers,

trade

rs and many other positions in the economy? ...
... and west, that these traits are not its only obstacles to

trade

and commerce. The country's fractious relationship with its neighbours is bad for business. This is due to a bloody tangle of ...
... its attendant blockade of fuel and supplies by Azerbaijan and Turkey, and the ongoing instability in Georgia which has limited important

trade

routes brought production nearly to a halt by 1992.  ...
... of already existing areas of contact and exchange such as education, science and

trade

. That may be the most important implication for policy of this research." 1. Contact: Dr. Sevil Asadova ( ...
...  strategic interests. For instance, it's very important for Armenia to have good relations with Russia for security and strategic reasons. Armenia also has

trade

and economic dependency on Russia, ...
... markets or businesses. Many of them are

trade

rs and craftsmen. Q. How about criminality? Yes, there is also a small number of criminals compared with the large number of Armenian citizens living ...
... on, and many of the buildings damaged during the war are still not repaired, especially in Sukhumi, the capital. Post-war Abkhazia is completely dependent on Russia. It carries on most of its

trade

with ...
... economic growth. The average annual GDP growth was 12.1 per cent between 2001 and 2005, compared to 5.1 per cent during the previous five years. Armenia joined the World

Trade

Organisation in 2003, stabilised ...
... the European Union (EU) at a conference in Brussels in May 1993 which brought together

trade

and transport ministers from eight of the TRACECA countries: five Central Asian republics, Armenia, Azerbaijan ...
... Turkey has suggested that opening its Armenian border to

trade

would foster progress on Nagorno-Karabakh, although Aliyev appears unconvinced by this argument (see EEDB, September 10, 1997, I). No ...
... the fact that although the Armenian-Turkish border is closed,

trade

continues and Turkish goods are sold in Armenia. (Azg 2/3/95) Foreign Ministry According to a Turkish Foreign Ministry spokesman, Ferhat ...
... new generation, are coming around and integrating with us, especially through the Armenian school." The large community of Plovdiv's Armenian newcomers is made up of middle class

trade

rs in open-air ...
... new generation, are coming around and integrating with us, especially through the Armenian school." The large community of Plovdiv's Armenian newcomers is made up of middle class

trade

rs in open-air ...
... in the world. The first Armenians reached Palestine in the wake of the Roman legions, as legionnaires, administrators,

trade

rs and artisans. More came in the middle of the first century BC, when the ...
... European Social Charter, which lays down 23 fundamental rights for the protection of the family, the young workers,

trade

union rights and social insurance.. --The Convention for the Prevention of Torture ...
... kingdom, the clan moved to Julfa in northern Iran, which was a major

trade

center between Asia and Europe. Later generations moved to Isfahan, Upper Akulis, Geghargunik, Nakhichevan, Karabakh, St. Petersburg ...
... Britain, whose sole interests seemed to lie under the Caspian Sea off Azerbaijan. But, as one British diplomat in London put it, bilateral

trade

volume is one of the most important factors of British foreign ...
... for business and

trade

," says Viken Klenjian, a bank accountant and principal of the one-day-a-week Armenian school in Sharja. Most Armenians who work in the UAE come from other Middle Eastern countries, ...
... a factory is one thing, turning it into a functioning and profitable workplace is another. Investors look for several important things in a country: political security, a free

trade

environment and incentives, ...