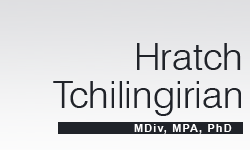 Search
... its better days, considered the "Paris of the Middle East,"

Lebanon

attracted thousands of tourists from around the world. The Mediterranean coastline spreading north to south on the country's east and ...
... who, by himself, was responsible for 300 statues. A typical Diasporan, she was born in Baghdad, raised in

Lebanon

and is a German citizen currently living and working in Egypt. Born into a family of ...
...  By Hratch Tchilingirian In mid-October, Cairo-born Bishop Bedros Tarmouni, 59, was elected Catholicos Patriarch of the

Lebanon

-based Armenian Catholic Church by the Synod of Bishops at the Monastery ...

Armenian International Magazine (AIM), October 1999, Volume 10, Number 10, pp. 52-53

Big Player
Joe Baroutjian Reaches New Height in Lebanon's Music Industry

By HRATCH TCHILINGIRIAN

"Studio Joe" is tucked in the ground floor of an old, war-scarred building in a narrow alleyway of Beirut's Armenian neighborhood of Bourj Hammoud, where at night you can still park your car in the middle of the street and get away with it.

... miniature patterns, large collages and other multi-medium creations. These have been exhibited in a dozen countries around the world, including South Korea, England,

Lebanon

, Canada, Bahrain, the US and ...
... such as

Lebanon

, Syria, or Iran, and consider their time there as a transitional period in their careers. "Eventually, they will move back to their country of origin or to a third country," explains Klenjian. ...
... in

Lebanon

and Egypt confirm Balayan's characterization. While many of the problems and difficulties faced by Armenian publishers in the Middle East are local in nature, to a large extent their situation ...
... of Armenia. And for the first time in history, the Catholicos of the Great House of Cilicia, in

Lebanon

, was elected Catholicos of All Armenians in Ejmiatsin. ::/introtext:: ::fulltext::Armenian International ...

Armenian International Magazine (AIM) June 1999, Volume 10, Number 6, pp 46-48

Master of Grand Theater
Gerard Avedissian in the Cultural Landscape of Lebanon

By Hratch Tchilingirian

Playwright, actor, director and producer Gerard Avedissian, 55, is one of the most sought-after artists in the Middle East. A regular guest on the Lebanese television talk show circuit and the cultural scene, Avedissian is the master of the grand theater. "People expect something big and something well done," he says, when they see his name associated with a theatrical production. In 1997, when he wrote, directed and co-produced "Ghadat Al-Camilla"—a musical play inspired by Alexandre Dumas Jr's The Lady of the Camellias—some 55,000 people saw the production in one season.

Armenian International Magazine (AIM) April 1999, Vol. 10, No. 4, p 58-59

AN ARAB HISTORIAN AND HIS CAUSE
Saleh Zahredeen Takes on the Armenian Genocide

By Hratch Tchilingirian

"The truth shall be told even while hanging on the gallows," confidently affirms Saleh Zahreedin, 48, Lebanese Druze historian and author of a dozen books and pamphlets in Arabic on the Armenians and the Genocide.

... sent first to

Lebanon

in 1978 as a diplomat and then, in 1986, appointed First Secretary of the USSR Embassy in Egypt. In 1982, Nalbandian was the youngest diplomat in the Soviet Union who was rewarded ...
... 

Lebanon

, by Catholicos Sahag Khabaian — the "mournful" (vshdali) pontiff, as he called himself after witnessing the murder of his people in the Ottoman Empire. In the last 50 years, the Catholicosate ...
... the presence of the respective patriarchs of Constantinople and Jerusalem. As expected, the election of Archbishop Aram Keshishian, 48, of

Lebanon

, as Catholicos of Cilicia, was carefully orchestrated ...
... in Central Asia and Caucasus Chronicle 8, 4 (1989): 7-10, and (Hiro 1994: 99). [23] Al-Shi'raa weekly, January 15, 1990. See also Al-Safir, the second largest Islamic newspaper in

Lebanon

, ...
... Armenia is developing 'strategic cooperation' agreements with the United States -- where it hopes to post a military attaché -- and China, and in the summer of 1997 signed agreements with Syria,

Lebanon

 ...
... For example, the Lebanese Parliament Speaker, Nabih Berri, has stated that

Lebanon

would recognize the Nagorno Karabagh Republic as an independent state if the population votes for independence ...
... the PKK and the Armenian Secret Army for the Liberation of Armenia (Asala) - a small,

Lebanon

-based terrorist group that had killed thirty-four Turks (mainly diplomats) between 1975 and 1983, mainly in ...