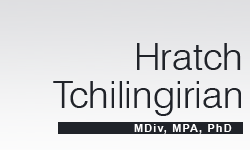 Search
... and the

Diaspora

and Armenia's Ambassador to Italy, Gagik Baghdasarian. Some 75 lay

Armenian

s from the US, Europe and South America also participated in the ceremonies. "The

Armenian

Church has paid ...

Armenian International Magazine (AIM) Vol. 11, No. 10, October 2000, pp. 58-61.

Risking Democracy
Much at stake for President and Son in upcoming elections in Azerbaijan

By HRATCH TCHILINGIRIAN

Azerbaijanis will go to the polls on November 5 to cast their votes for a new Parliament. However, indirectly, it seems they will be voting for a new president. An ailing President Haidar Aliyev, hospitalized at the Cleveland Clinic in Ohio where he had heart surgery just a few years ago, must hang on until the elections, until his son Ilham Aliyev is elected to Parliament. This would make the younger Aliyev eligible for the position of that body's Speaker, and thus able to assume the duties of the president in the event the head of state is incapacitated or dies.

... families are allocated rent-free living quarters by the Patriarchate, passed on for generations. For centuries,

Armenian

pilgrims who came to the Holy Land from various parts of Armenia and the

Diaspora

 ...

Armenian International Magazine (AIM) July 2000, Volume 11, No. 7, pp. 44-45.

COUNCIL OF EUROPE
Parliamentary Assembly of Council of Europe Votes In favor of Armenia's membership

By Hratch Tchilingirian

On June 28 the Coucil of Europe Parliamentary Assembly (PACE) voted unanimously to approve Armenia's bid to join the 41-member organization. Armenia is set to become a full member of Council of Europe (CE) when its Committee of Ministers meet in September. Azerbaijan's bid was also overwhelmingly accepted, with just one vote against.

... Armenia is in danger of being completely cut off from artistic creativity," he says with concern. What can be done? "I believe, we, the

Diaspora

, should create opportunities in Armenia as much as possible. ...

Armenian International Magazine (AIM) April 2000, Volume 11, No. 4

Reinventing Life

Nouritza Matossian on Arshile Gorky: the Black Angel from Vaspurakan

By HRATCH TCHILINGIRIAN

Arshile Gorky, a painter…the first cousin of Maxim Gorky, the writer… ends life," wrote The New York Times in a short obituary on July 22, 1948.

Armenian International Magazine (AIM), April 2000, Volume 11, No. 4, pp. 20-21

Shooting Again
Unsuccessful Assassination Attempt Shakes Up Karabakh and Armenia

By HRATCH TCHILINGIRIAN

Less than six months after the assassination of eight top Armenian officials, the president of Karabakh narrowly escaped an attack on his life.

... Hratch Tchilingirian "The different faces I paint have the same agony and suffering," says Krikor Norikian, 58 -- popularly known as Norik -- who is one of the

Diaspora

's most well-known painters. ...

Armenian International Magazine (AIM) March 2000, Vol. 11, No. 3, p. 23

Pomp and Circumstance Greet Kocharian

By Hratch Tchilingirian

President Robert Kocharian paid an official three-day visit to Lebanon in February. He was greeted at the Beirut airport by Lebanese President Emil Lahoud, the Chairman of the Lebanese Parliament Nabih Berrie, Prime Minister Selim Hoss and other senior officials. The 72 hours of pomp and circumstance turned heads. "Even the visit of President Jacques Chirac was not so grand," said one observer.

... party ideology belongs to a different world. It has very little to do with global reality. This is what the leadership has to understand." As a historian familiar with

Diaspora

identity

issues, Dadoyan ...

Armenian International Magazine (AIM) February 2000, Volume 11, No. 2, pp. 50-52

Seven Years in Prison
"If one suffers, but does not believe, life becomes meaningless."

Compiled by Hratch Tchilingirian

Father Manuel Yergatian, a 33-year-old priest and citizen of Turkey was arrested in October 1980 while preparing to leave Istanbul en route to Jerusalem. He was charged with anti-Turkish activities in the years when various acts of political violence against Turks by Armenians were reported. His whereabouts were not known and no one was able to contact him. Archbishop Shnork Kalustian, Patriarch of Istanbul, was called to testify before the military court. The Turkish press reported on the trial of the "priest who is Turkey's enemy." The US State Department turned down a request to intervene in the case. Amnesty International did investigate the arrest. After his conviction, Yergatian served nearly seven years in Turkish prisons. Since his release, he has remained silent about his ordeal. At this writer's request, Fr. Yergatian, 46, describes for the first time and in great detail, what happened when he was arrested and convicted on charges of inciting terrorism.

Armenian International Magazine (AIM) February 2000, Volume 11, No. 2

FOCUS OF THE MONTH

Jubilee in the Holy Land
Pilgrimage of the Century Includes Top Government, Religious Leaders

By HRATCH TCHILINGIRIAN

early 1000 Armenians from around the world gathered in the Holy Land during the week of January 17-24 to celebrate the bi-millennial jubilee of Christ's Nativity in Bethlehem. The celebrations were headed by the top leadership of the Armenian Apostolic Church with the participation of Armenian President Robert Kocharian, who led a 30-member state delegation to Palestine and Israel for the occasion.

... training projects in Karabakh have been rejected. He mentions with disappointment that several

Armenian

organizations in the

Diaspora

did not even respond to his letters. International organizations do ...
... in the

Diaspora

. Haigazian — which has graduated over 1,600 students since its founding in 1955 — is accredited by the Ministry of Higher Education of Lebanon and is a member of the Association of International ...
... higher education institution in the

Diaspora

(see story below). In addition to education, the Union has a social service office and several joint projects with other

Armenian

charitable organizations. ...
... for the school. By 2011, the entire institution will be the Evangelical Church's responsibility. The boarding school in Anjar is one of only two schools in the

Diaspora

that provide residential care ...
... in the snow, cold, hungry, saved the little sandwich for his grandson. I will never forget this." It is stories like this that explain the

Diaspora

's continuing humanitarian assistance to Armenia. In ...
... must not hide the deeper significance of the Evangelical Movement, because measured by its effects, it proved itself a potent force among the

Armenian

people." The Church in the

Diaspora

The massacres ...

Armenian International Magazine (AIM) August 1998

Armenians By Choice

Transnational Culture and Identities

By Kristen Kidd and Hratch Tchilingirian

Armenian International Magazine (AIM) December 1999 Volume 10, No. 12, pp. 46-48

Integration
The Point of No Return

By Hratch Tchilingirian

After the 17-year devastation of the Lebanese civil war, Arthur Nazarian, 48, has been assigned, arguably, the most thankless job in the Lebanese government. The Beirut-born industrialist is both Minister of Tourism and Minister of the Environment.