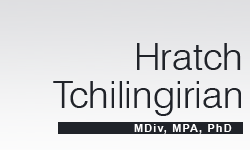 Search
Նոր Յառաջ (Paris) 14.09.2013 168ԺԱՄ (Yerevan) 16.09.2013 Ազդակ (Beirut) 23.09.2013

Մասիս (Los Angeles 21.09.2013 Հորիզոն (Montreal) 23.09.2013 Ասպարէզ (Los Angeles) 23.09.2013

Ի՞նչ է Հայաստանեայց Եկեղեցւոյ Առաքելութեան Առանցքը

Առաջարկ Եպիսկոպոսական Ժողովին

(լրիւ յօդուածը ստորև կամ այս տեղ)

Սփիւռքի ժամանակակից հարցեր բնանիւթով դասախօսական հանդիպում մը Պէյրութի Հայկազեան համալսարանին մէջ




Կազմակերպութեամբ Հայկազեան համալսարանի հայագիտական ամպիոնին, սոյն համալսարանի հանդիսասրահին մէջ տեղի ունեցաւ դասախօսութիւն մը՝ Սփիւռքի ժամանակակից հարցեր նիւթով։ Օրուան բանախօսն էր Քեմպրիճի համալսարանէն դոկտ Հրաչ Չիլինկիրեան։ (Շարկ. ստորև)

Եւրոպահայ Լրատւութեան Պահանջները, Հայկական Մամուլին Կարիքները նիւթով զրոյց-հանդիպում՝ Լոնտոնի մէջ

«Նոր Յառաջ» (Փարիզ) 3 Օգոստոս 2013

Երեքշաբթի, Յուլիս 16ին Լոնտոնի Սուրբ Սարգիս եկեղեցւոյ Կիւլպէնկեան սրահին մէջ Մեծն Բրիտանիոյ և Իռլանտայի Հայոց Առաջնորդութեան կողմէ կազմակերպուած էր զրոյց հանդիպում մէ «Նոր Յառաջ»ի տնօրէն՝ Ժիրայր Չոլաքեանի հետ, մասնակցութեամբ՝ Լոնտոնի [Օքսֆորտի] համալսարանէն Հրաչ Չիլինկիրեանի և ներկայութեամբ՝ Թեմակալ առաջնորդ Վահան Եպիսկ. Յուհաննէսեանի: Հանդիպումին նիւթն էր՝ «Եւրոպահայ լրատւութեան պահանջները և հայկական մամուլին կարիքները»:

Հրաչ Չիլինկիրեան, որ միաժամանակ Սուրբ Սարգիս եկեղեցւոյ հիմնարկի ատենապետն է. երեկոյթի բացման խօսքին մէջ դասախօսական մօտեցումէն աւելի ընդգծեց զրոյցին ձեւաչափը՝ աւելի աշխոյժ քննարկում կատարելու համար:

[լրիվ յօդուածը PDF-ով կարդալ]

... in the 12th century during the Third Crusade. For Armenia and Britain have a rich history of friendly relations, from this 1191 siege, to

Church

ill famously using the word "Holocaust" ...
... Theophany or Epiphany (or Astvadz-a-haytnootyoon in Armenian) means "revelation of God," which is the central theme of the Christmas Season in the Armenian

Church

. During the "Armenian Christmas" season, ...
...  The deportees began to arrive at Istanbul some six weeks ago and they are quartered by the Armenian

Church

and its auxiliary relief ...

Եւրոպահայութեան լրատուական պահանջները եւ հայկական մամուլի կարիքները

Զրոյց լրատւութեամբ գերյագեցած հասարակարգի մէջ հայկական մամուլին դերին ու անոր արդիական ըմբռնումին մասին Նոր Յառաջ թերթի խմբագիր Ժիրայր Չոլաքեանի եւ Օքսֆորտ Համալսարանի Դոկտ. Հրաչ Չիլինկիրեանին հետ:

16 Յուլիս 2013, ժամը 19:30ին, Կիւլպենկեան սրահ, Լոնտոն

Mass Communications and Armenian Media in Europe

A discussion on the role and contemporary understanding of Armenian media and mass communications in Europe with Mr Jirayr Jolakian, the editor of Nor Haratch newspaper (Paris) and Dr Hratch Tchilingirian of Oxford Armenian Studies. (The discussion will be held in Armenian, with short briefings in English)

16 July 2013, 7:30 PM, Nvart Gulbenkian Hall, Iverna Gardens, Kensington, London

Տարածաշրջանային Հակամարտությունները եւ Ապագայ Անորոշությունները

Ժամանակակից Միջին Արեւելքում Հայ Համայնքները

Նոր Յառաջ - 25.05.2013

Վերջին տարիների ընթացքում Օքսֆորդի համալսարանի Արեւելագիտության ֆակուլտետի Հայագիտության ամբիոնը կազմակերպում է բազմաթիվ սեմինարներ եւ դասախոսություններ, որոնք նվիրված են հայ ժողովրդի պատմության եւ մշակույթի զանազան հարցերի քննարկմանն ու ուսումնասիրությանը: Ուսումնական տարվա վերջին միջոցառումների շարքը բացվեց Դոկտ. Հրաչ Չիլինկիրյանի դասախոսությամբ, որի վերնագիրն էր «Տարածաշրջանային Հակամարտությունները եւ Ապագա Անորոշությունները. Սփյուռքահայ Համայնքները Ժամանակակից Միջին Արեւելքում»: >>

Oriental Institute, University of Oxford - 5 March 2013

Lecture: Cultural Production and Preservation in Diaspora: What is "Armenian about Armenian Culture?

This final session of an eight-lecture seminar will tie together all the discussions in previous sessions and will attempt to outline the key elements of "Armenian culture". What is it that needst o be "preserved" in Armenian culture? What are the key "cultural components" in hayapahpanum? etc.

Hilary Term 2013 Seminars

Oriental Institute, University of Oxford - 19 February 2013

Lecture: Cultural Production and Preservation in Diaspora: "People of the book"

As part of a series of 8 lectures, this session will introduce a number of diaspora writers and present a sociological reading of their works in order to draw attention to some of the problems of language, literary production and readership in theDiaspora.

Hilary Term 2013 Seminars

Azatutuyun (Radio Liberty) news broadcast on 21 March 2010, reporing by Lucine Grigoryan from London.

Report on a forum about "Assistance or Development? A Question for the Diaspora" held on 19 March 2010 at the London School of Economics. Speakers were Dr Armine Ishkanian (LSE), Oskari Pentikainen (International Alert), Dr Hratch Tchilingirian (Cambridge), Ruben Vardanian (Troika Dialog). The forum explored and discussed he prospects for development in the Republic of Armenia.




Listen:

Zoryan Institute Acquires Genocide Archives Unknown for Almost a Century

Armenian Reporter International [Paramus] 08 Aug 1997: 13.

Recently, the Zoryan Institute acquired a large collection of archives related to the Armenian Genocide. The collection was unknown to the world for almost a century.

The archival collection of Royal and Lizzie Cole, American missionaries in Turkish Armenia and Kurdistan in the years 1868-1908, documents events and developments in Turkish Armenia spanning over four extraordinary decades, presents accounts and stories never heard before, and provides additional details for the history of the Armenian massacres.

The Cole Collection was purchased for $100,000. The initial steps to acquire the archives were led by Kourken Sarkissian, President of Zoryan Institute Canada, who, together with Prof. Vahakn Dadrian, went to Portland, Oregon, in May, to see and evaluate the collection. Prof. Saul Negoghosian of the University of Toronto was instrumental in introducing the holder of the archives to the Institute. In early June, Zoryan's new Director Hratch Tchilingirian joined the negotiation process. On June 28, the acquisition of the Collection was finalized and the archives were brought to the Zoryan Institute.

... a gathering of clergy from throughout the Prelacy to observe the Feast Day of Sts. Ghevontiank. This very first gathering of its kind took place at St. Gregory Armenian Apostolic

Church

in Indian Orchard, ...

An exercise in disinformation: linking Kurds to NKR

Armenian Reporter [Paramus, NJ] 02 Aug 2008: A4-A5.

Yelena Osipova & Emil Sanamyan

WASHINGTON - Turkish and Azerbaijani officials have frequently sought to link Armenians to the Kurdish resistance in Turkey, typically referred to as the Kurdistan Workers' Party (pkk). But they have provided little to no evidence to substantiate such linkages. These allegations made a comeback between last October and earlier this year at a fairly high level and with all the hallmarks of an organized disinformation campaign. This analysis seeks to deconstruct the chronology of this effort aimed against Armenia.

"Pursuit of 'terrorists' or the presence of terrorists in a given territory has been used as pretext by states around the world for military operations," Hratch Tchilingirian of the University of Cambridge told the Armenian Reporter via e-mail.

... Very Rev. Fr. Manuel Yergatian, the pastor of the Armenian

Church

in the Netherlands, passed away on February 11, 2004 at the young age of 50. He was a member of the St. James Brotherhood of the Armenian ...
... within the context of the Bible and life in the early

church

. Extensive discussion led by Archbishop Derderian, Deacon Tchilingirian, and Dr. Shahe Orfaly, on how to motivate young people to participate ...

Literary Dialogue with Poet Anoush Nakashian

Armenian Reporter International [Paramus] 04 July 1997: 16.

A literary dialogue with poet Anoush Nakashian of Jerusalem was held here last week. The event was organized by Tekeyan Cultural Association to present the newly published Rainy Love, Nakashian's third volume of collected poems. Throughout the "Dialogue," 36-year-old Nakashian's personal reflections and literary interpretations were enriched with her captivating poetry recitations. Hratch Tchilingirian, a scholar and analyst of contemporary Armenian affairs, was the host of the evening. He was introduced by Alex Kalayjian.

Armenian Reporter International [Paramus] 06 June 1998: 12.

Entrepreneurs Report on Socio-Economic Conditions in Armenia at NAASR

Economic conditions in Armenia since the fall of the Soviet Union and Armenia's prospects for future economic development were discussed at length during a recent gathering of entrepreneurs from Armenia. The May 7 event, "Armenia In Transition: Socio-economic Conditions and Business Opportunities," was co-sponsored by the National Association for Armenian Studies and Research and the Cambridge-Yerevan Sister Cities Association (CYSCA) and took place at NAASR's Center and Headquarters here.

Hratch Tchilingirian opened the program with an overview of conditions in Armenia since it gained independence. He pointed out what a pleasure it is to be hearing "some of the success stories" of the Armenian economy, as represented by the seven panel members, instead of the all too common litany of conflicts, disasters, and shortages. He then briefly outlined some of the obstacles which have interfered with the growth of the Armenian economy.

Djaragayt - The Beam - TV programme

Broadcast on 1 December 2012 on First Channel (Armenia), H1

Host Tsvetana Paskaleva presents a profile of Hratch Tchilingirian's scholarly and community activities in the Diaspora and interviews him on issues of preservation of identity and culture in the Diaspora and on Armenia-Diaspora relations. Co-hosted by Khachatur Gasparyan. Programme Director: Karine Hakobyan

Armenian Reporter International [Paramus] 29 Dec 2001: 19.

Hratch Tchilingirian Lectures on the Armenian-Azerbaijani Conflict at Haigazian University

Hratch Tchilingirian, a Ph.D. candidate in sociology at the London School of Economics and Political Science, gave a public lecture about the Armenian-Azerbaijani conflict in the Haigazian University auditorium. The lecture, organized by the university's Department of American Studies, was held on Tuesday, December 11, 2001.